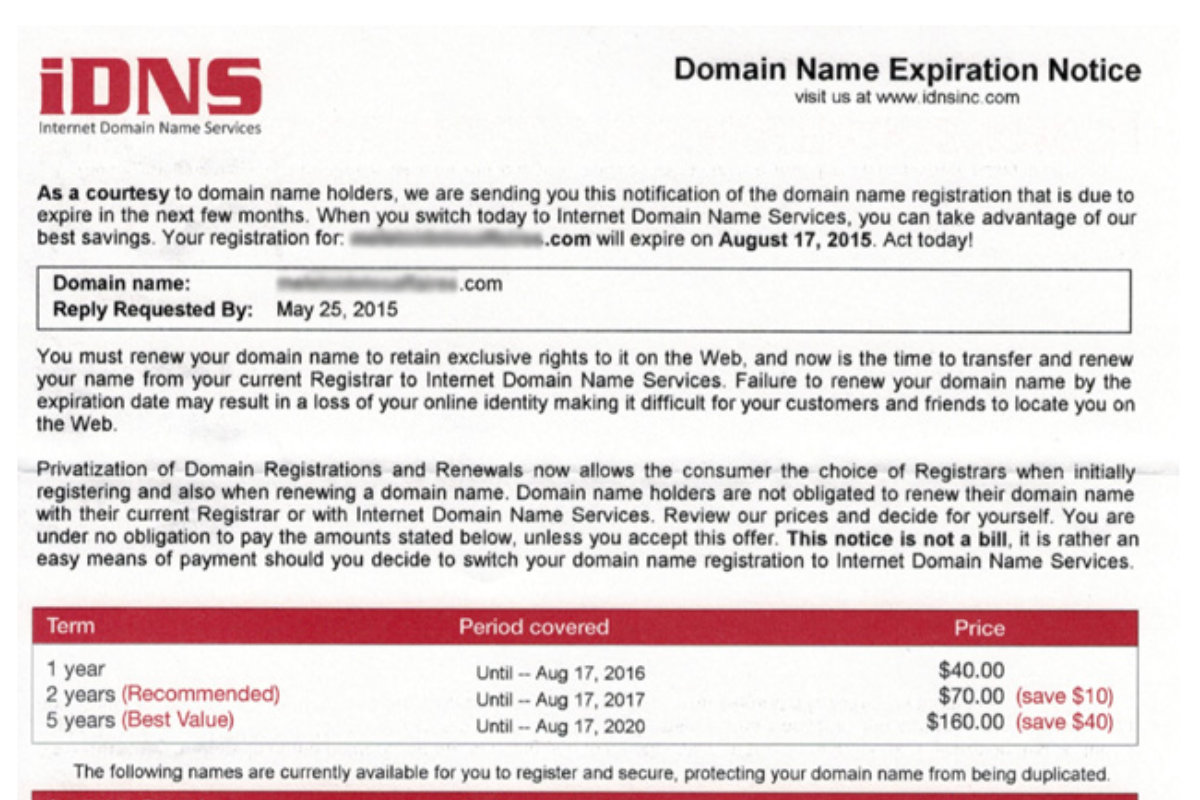 Each year, this conscientious company sends you a notice either by email or snail mail asking you to renew your domain name(s).
This con consists of fake renewal notices sent to domain owners either by email or post.
These notices may seem official and legit, but in reality, this is a direct marketing method hiding in plain sight with fake headers and hidden characters.
This is a sample notice that we, and others, have received:
This notice states that the owner's domain will soon expire and asks that a form be filled out. It looks like an invoice, and your domain may indeed expire soon, but in actual fact this is a transfer of your domain name and not a renewal.
The team at Thechno24.net suggests that you simply ignore this notice, but when in doubt, contact us directly by phone or by forwarding the notice. We would be happy to put your mind at ease.