Microsoft 365 for business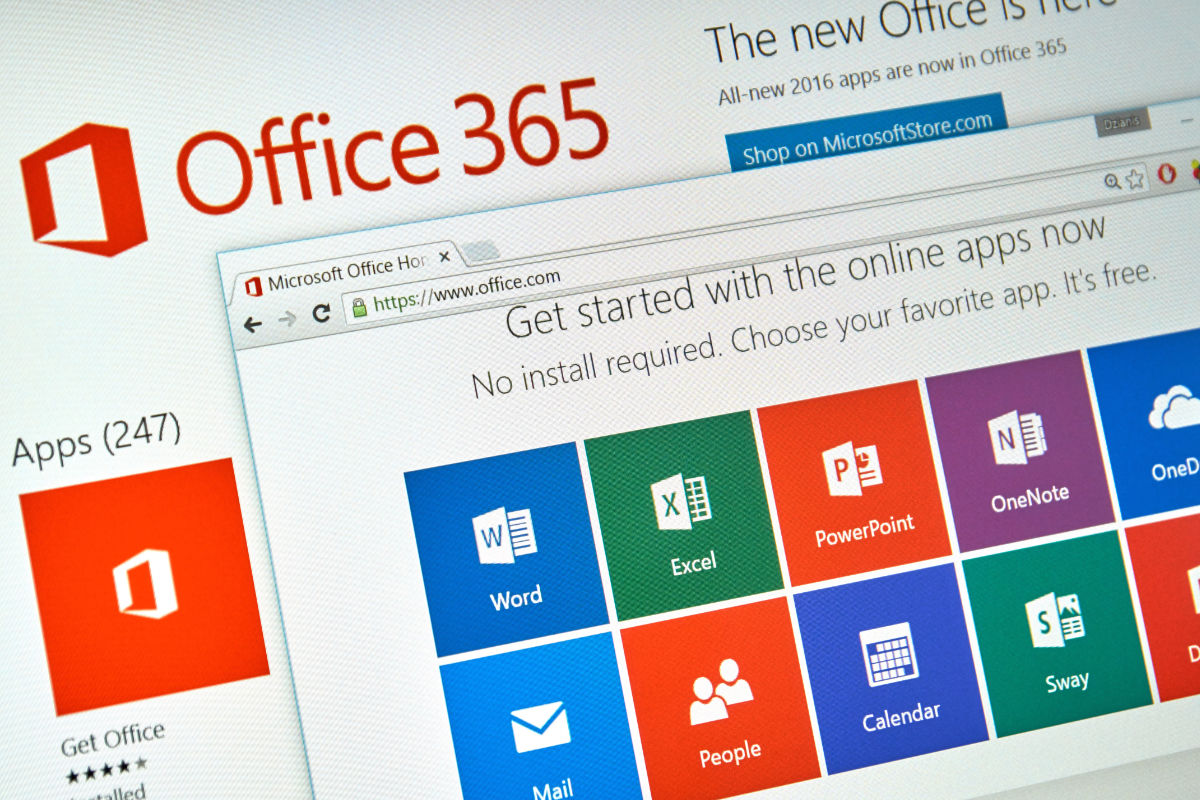 Powerful productivity tools
Microsoft 365 (Office 365) is an extremely popular and widely adopted business solution. It includes a suite of tools productivity that will help Canadian businesses improve collaboration, create more efficient processes and therefore to be more productive.
Why choose Microsoft 365 for your business?
make significant productivity gains
promote effective collaboration between your team members, customers and suppliers
optimize the development of your business operations
protect your data
Increase your revenue through increased productivity
Give your employees the ability to work from anywhere on any device.
Access to business-class email and advanced productivity applications such as Microsoft Office.
Stay in sync on all your devices with online storage.
Collaborate on documents in real time.
Work faster and smarter
Access a team workcenter with Microsoft Teams that brings together all your chats, meetings, files and applications. This makes it easier to collaborate and follow up on group projects involving your colleagues, customers and suppliers.
Simplify repetitive tasks and processes with modern tools.
Plan and manage your customer appointments with Bookings.
Easily manage your team tasks.
Reduce risks with built-in security
Protect your corporate data from security threats such as viruses, malware, phishing and ransomware.
Prevent the sharing of sensitive information (credit cards, social security numbers, etc.).
Easily store emails or documents for legal purposes.
Secure your workstations and mobile devices (Phones, Laptops, Tablets).
Upgrade to Windows 10, the most secure version of Windows, from your versions of Windows 7, 8, and 8.1.
Microsoft 365 enables you to comply with data protection laws
Access the tools you need to achieve and maintain your company's compliance with GDPR and PIPEDA.
Identify personal data and where it resides, regulate its access and use, and establish adequate security controls.
Protect your data on all devices, applications and services in the cloud.
Here are 7 key reasons companies adopt Azure / Cloud computing.
More Economical: Microsoft Azure eliminates hardware investments, the power supply of your data center, and the staff needed to handle the center's operations.
Faster: Microsoft Azure has a huge computing capacity that can be launched very quickly with just a few clicks.
Better Bandwidth: With global resource configurations, Microsoft Azure delivers the power of its storage and bandwidth resources as your business demands it.
More productivity: Microsoft Azure is responsible for upgrading equipment and updating software.
Better performance: Microsoft Azure's secure data centers, devices, and network are regularly upgraded, maximizing the speed and efficiency of your organization's services.
Better security: Microsoft Azure policies, technologies, and controls protect your data, applications, and infrastructure against potential threats.